EDITOR'S NOTE:
Two weeks ago we published an Ask Dr. Neimeyer column entitled "Inconsolable Grieving for My Wife" based on a question by 'Samuel.' There was such an outpouring of comments, we felt that this week we would publish some of them (the authors all agreed). To see the original column, click this link:
INCONSOLABLE GRIEVING FOR MY WIFE
From Wendy Lochner:
I sympathize deeply with you, Samuel, as I too lost my beloved husband of 30+ years very suddenly (almost five years ago now); we too worked together and were never apart; we too had no children (except for our cats!); we too were best friends, lovers, life partners, soulmates. I sense that you are a somewhat introspective, introverted person, as I am. Dr. Neimeyer has much sensitive, caring advice on this website, but what I have taken most to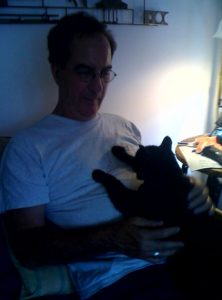 heart is to maintain a relationship with your loved one–talk to her, write to her, ask for advice–you will know how she thinks, how she would/will advise you. My metier is writing, and I have written many thousands of words about our lives together and events that have occurred afterward, saved poems and other quotations from books I have read (many of them beautifully written grief memoirs by insightful authors), inserted photos–it's a journal just for us. Your creativity may take a different path–just exercise it. It will reward you many times over in bringing you close, returning forgotten memories, sharing your life still.
I think learning to live with deep grief and heartbreak is a lifelong journey, with much sorrow and occasional unexpected gifts of light and joy. It has taken me all these five years to understand, for example, that I am diminishing my life in significant ways by refraining from engaging in many of the simple pleasures that we shared–driving with the convertible top down on the first warm spring day, going to our favorite beach or restaurant, sitting on our deck as evening darkened. I  am going to return to them this year, as I am certain that they will bring me the same unexpected reminders of our life that my writing has done, and perhaps in a fuller, more embodied way.
I hope that you find your own path for this journey and that it brings you much love and some peace.
Wendy
From Terri Corcoran, Co-Editor, Mainstay, PR Chairperson, Well Spouse Association
Dear Samuel,
I am so sorry for your devastating loss. My husband died three years ago, after being totally disabled for most of our 17-year marriage by a genetic neurodegenerative illness. He was physically and cognitively destroyed, and I cared for him at home until his peaceful death. He could do nothing for himself for about 15 years; I had aides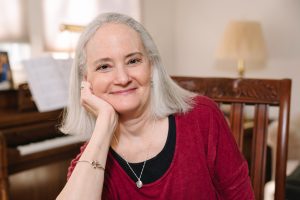 help me, but I was an Xtreme caregiver. Since he died after years of not being able to even speak to me, I have not really wanted to live in this horrid world. But the faith that my husband taught me sustained me through the caregiving years and now I carry his Catholic faith with me as I serve the church in many ways. I read something once that really struck me: it's not what we want from life (because I want nothing except to be with my husband), but it's what life wants from us. We are still here because we have a purpose we have not finished yet. So I look for ways to serve others, and that has been really good for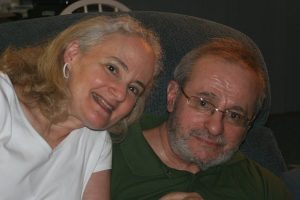 me. Nothing about this is easy, but I hope you will find your way; it does take time. Meanwhile, just be good to yourself, and don't pressure yourself to heal any sooner than you are able. After so much caregiving, you need to rest and just do what you feel like doing. Wishing you peace and comfort.
from RL Walters:
So gentle and kind is your spirit Dr. Neimeyer.
It's been 6 years, 3 months, 1 day ago, 10 hours 1 minute and 36 seconds ago, to be precise; when my concept of LIFE with meaning was shattered.
Our marriage endured much of every conceivable twist and turn, and yet, the "ETERNAL FLAME" that ignited our being "ONE" still survives death.
My heart tears bitterly for Samuel.
I know inconsolable grief well. Though it's no longer inconsolable I believe.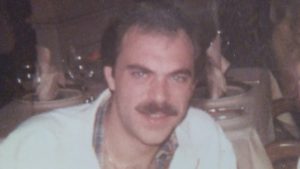 And it's my absolute profound loss, not the world's, although the world has truly lost a great advocate, a great bastion of light embracing kindness and true love without condition.
If i could say "anything" to Samuel, there are no words, offerings or comfort to be found, none!!!
But! as Samuel attempts to assimilate his profound loss in this very lonely world – we call life, he will realize, he's not alone!
I have no scientific or credible data of support to back up what i say, so here it is: Samuel, your beloved has gone before you, because she knows how ( not you) to prepare the perfect, eternal home in our true home in heaven that the BOTH of you will FOREVER EMBRACE — but!!! you must be called by her.
What I'm saying here is simple. TRUE SANCTIFIED LOVE " CANNOT!!! PERISH"…for it abides in all things, from the dawn of time even.
You will know when she calls your name to join with her, "once and again" that PERFECT LOVE, THAT PERFECT JOURNEY.
You are in my perpetual prayers til you meet her again.
Rodd
Every Thursday we publish "AfterTalk Inspirational." We invite readers to submit their own poem, essay, or suggestions for inspirational quotes for publication. If you are a therapist you are welcome to extend this invitation to your clients as well. Please send your submission to info@aftertalk.com